Portfolio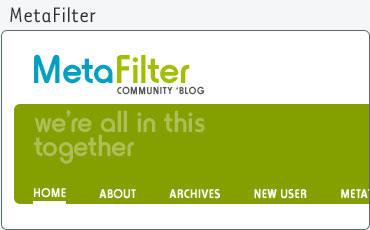 Metafilter held a redesign contest to refresh its 5 year old website and identity. This is my entry in this contest.
Tweaking the old logo was the first task. The colors were already well established with a very large part of its user base so a drastic change was not recommended. The approach was to move away from the 90's look and feel and to create something modern and simple at the same time. A new clean look was developed while keeping the focus on the most important part of the website — the content. Some elements were re-organized to provide for a better user experience and quicker, more intuitive navigation across the website.
At this point the results of the competition are still un-decided.